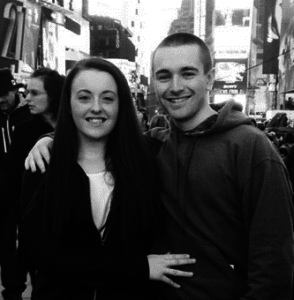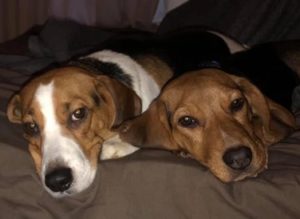 Hi! I am a Payroll and Human Resource Specialist at Digital Prospectors and have been with the company since January 2021. As a former employee of ADP, I bring special expertise in ADP WorkForce Now and am always thinking of ways to innovate or streamline existing processes. The choice to join the Digital Prospectors family was a no-brainer for me. Our culture, camaraderie, and expertise are unmatched!
I grew up in Ossipee, NH and went to college at Plymouth State University (go Panthers!!) where I studied Management and HR. I met my husband the third day of Sophomore year in 2014. After we graduated, we moved a few times and landed in Manchester where we live with our two Beagles, Tenney and Cider. Next stop is hopefully coastal NH! I am currently working on a M.S. in Organizational Leadership at SNHU, and I am always looking for new opportunities to learn and grow.
Q&A
Favorite Digital Prospectors perk?

I love the opportunities for personal and professional growth such as the gym reimbursement and tuition/learning program, but my favorite perk is the people I get to work with every day. I was Class Comedian and Most Quirky, a combination that can feel difficult bringing to work. I would often leave my personality at home so that I could fit in with colleagues. At DPC, I do not have to hide anything about myself. We get to bring our best and authentic selves to work every day!

Favorite Holiday

Toyotathon! Nothing is more exciting than Toyotas at great prices.

Guilty Pleasure

I live off Investigation Discovery channel! I used to be really into forensic psychology and am a serious true crime/documentary nerd. I will talk about unsolved murder cases to anyone who wants to listen.