Work Here
Ready for a new kind of recruiting company?
We believe that all people should love their jobs. Our work is about improving the lives of the people we serve by connecting opportunity and talent in meaningful ways. We also happen to be an award winning staffing company with great culture, benefits & pay. Want to work here?
Our management is here to serve and empower you, not the other way around. We value our people and believe in paying them exceptionally well – for doing an exceptional job. 
Our coaching, tools and work environment are top notch and designed for success.  We provide incredible benefits and perks to take care of you on and off the job. Add energized co-workers in an amazing work environment and you start to see how sweet life is at Digital Prospectors – and why our employees have voted us a Best Place to Work so many times over the years.
If you're an industry pro in recruiting, account management or operations you owe it to yourself to check us out. Life is short – Love Your Job®!
–
Digital Prospectors is an Equal Opportunity Employer, not because we have to, but because we believe great talent comes in every conceivable shape imaginable and can be seen all around us when we open our minds to that possibility. Talent is talent in our book and all qualified applicants will receive equal consideration for employment without regard to age, color, disability, gender identity, national origin, race, religion, sex, sexual orientation, or veteran status.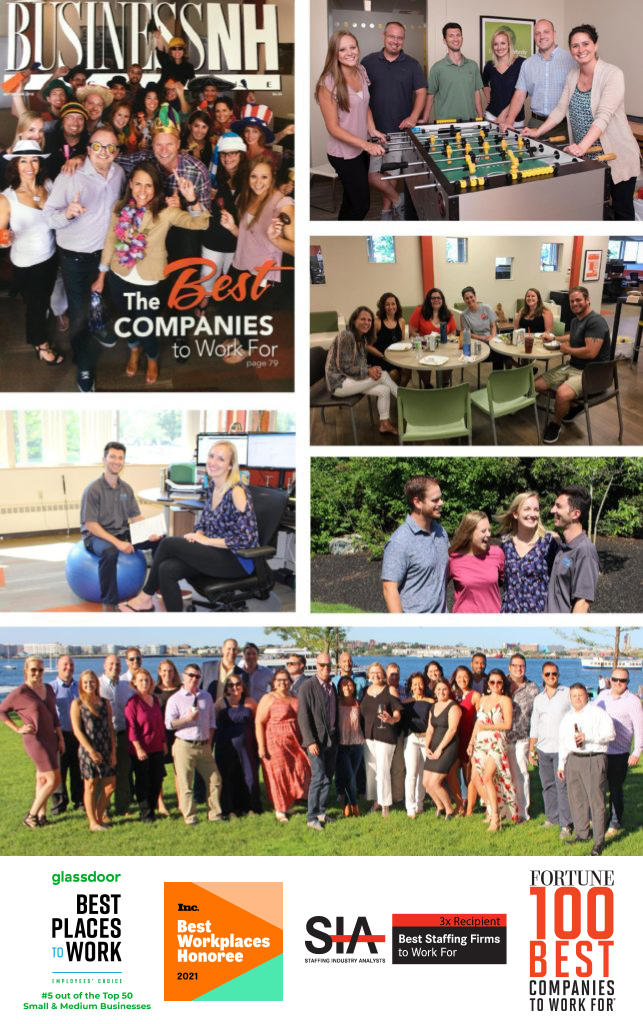 Does this sound like you?
College Degree
1 yr+ of staffing agency experience
Track record of success in sales environments
Commission Motivated
Strong sense of integrity
Excellent Memory
Superb verbal and written communication skills
Personable with a sense of humor
Outgoing / Social
Rebound quickly from setbacks
Always Positive Attitude
Relentless determination to succeed
If so, come tell us your story and explore what we can do together!
Packages Include:
Excellent base pay & Industry leading commission structure
Silly amounts of time off – unlimited sick time, tons of PTO and Holidays, birthdays off, 3:00 release every Friday, 1:00 release on
Friday's of holiday weekends and monthly parties, work at home from Christmas to New Year's
Flexible schedule – just get your work done
1.5 hour lunches (so you can go to the gym)
Turbo charged gym memberships – $125 per month health and wellness allowance
100% Company Paid Benefits (Health, Dental, Vision, Life Insurance, Retirement Match)
Unlimited snack food / drinks / caffeine
Awesome employee lounge / café with TVs, gaming & foosball
Beautiful brand new office space with stand up desks, triple monitors and wireless headsets
Company sponsored co-ed sports teams
On-going Industry Education
Tuition Reimbursement (4 staffers currently getting their MBAs)
We are currently looking to add the following recruiter positions to our growing team:
Apply via the contact us link below!
Work with a Winning Team! Work at Digital Prospectors! Contact us with any questions.